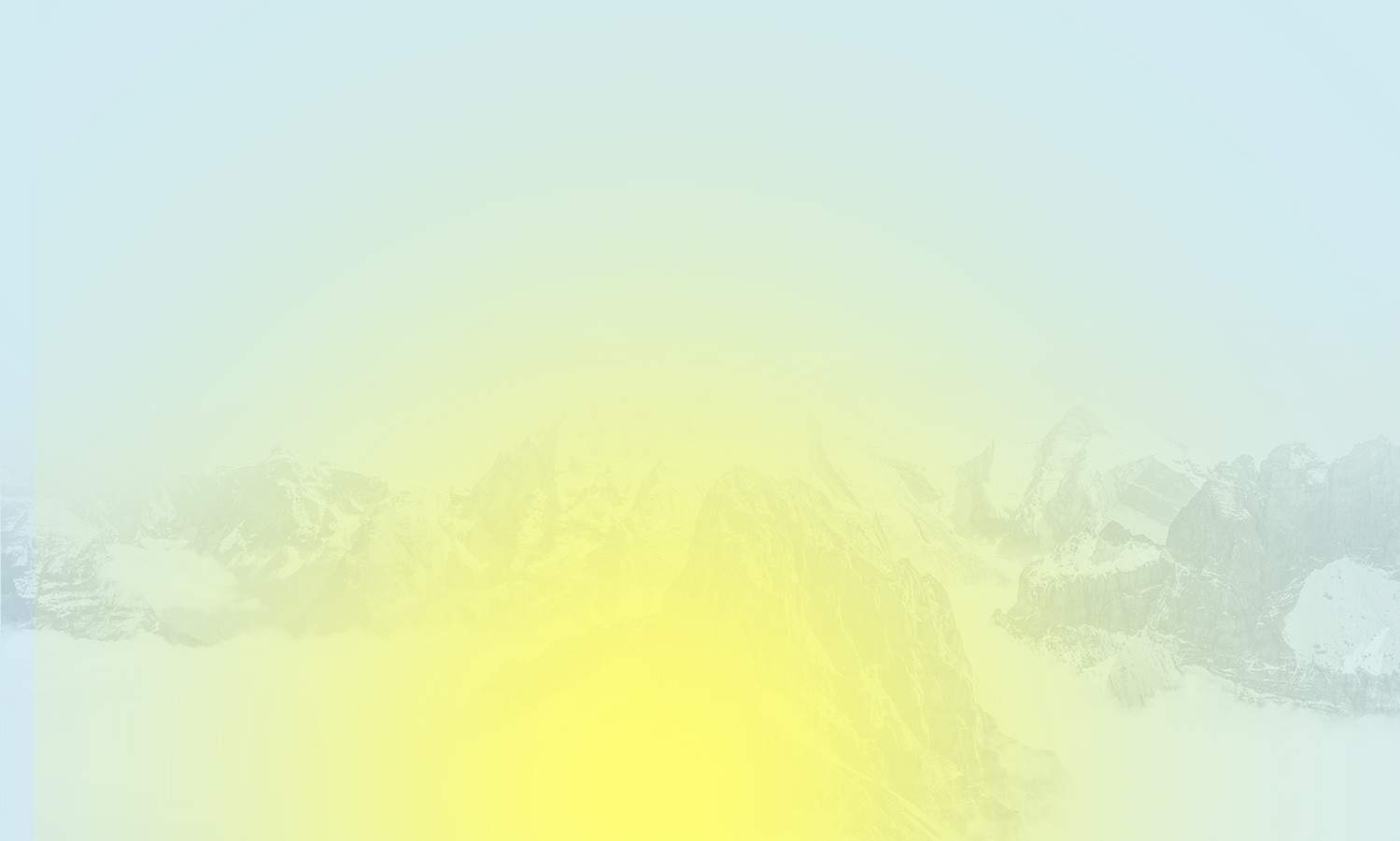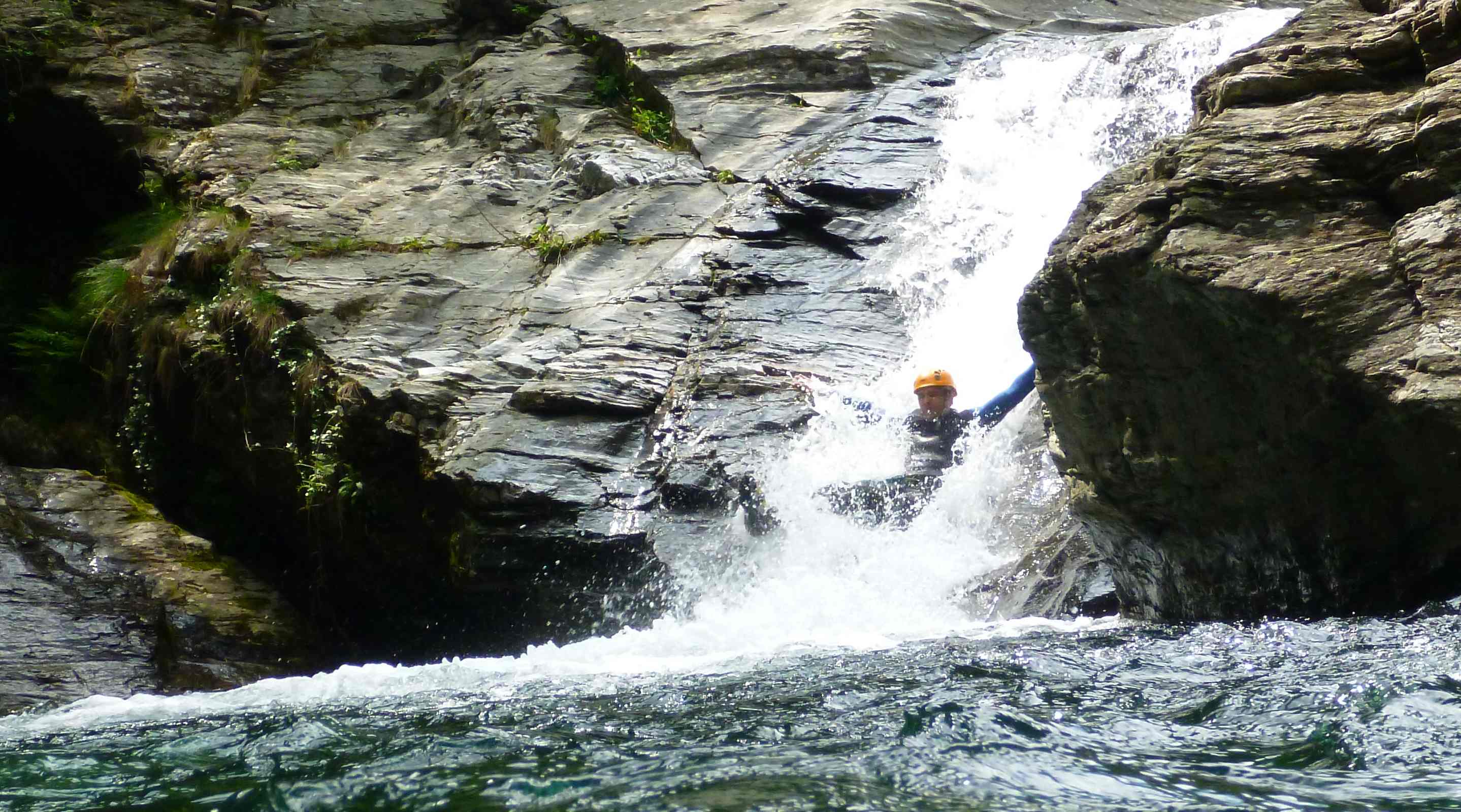 Roujanel Canyon
Infos
Age range : 12 years old and +16 years old and +Adults
Difficulty : DiscoveryIntermediateAthletic
Season : SpringAutomn
Duration : Full Day

Prices :
From 60€/pers. (+ details)
Roujanel Canyon | Lozère
Perfect for discovering the canyoning activity, the Roujanel Canyon is a very beautiful and uncrowded course and with an accessible level to all.
Very deep in the upper part, there is no obstacle on the rope, it is exclusively punctuated with jumps (never obligatory, from 2 to 9 meters), slides, siphons (not obligatory) and swimming in large natural swimming pools.
Because of its drying out during the summer season, it is only practiced in spring or after heavy rainfall.
Located on the border between Ardèche and Lozère, in a wonderful natural environment, this canyon will let you live a magical day, feasting with emotions and sensations.
Age : From 12 years old.
Period : From the beginning of April to half of July, or after a thunderstorm.
Conditions :

Know how to swim and be comfortable in the water.
Do not present any medical contraindication (heart problem, back problem, severe asthma, …). If you have any doubts, do not hesitate to send us your questions.
Be able to hike for 6 hours.

Acces : 1 hour.
Return trip : 2 minutes.
Outing duration : 5 hours (picnic in the canyon).
Gear to bring
In order to guarantee maximum comfort during your outing, it is important to come equipped adequately. For that, you must bring:
A swimsuit. Preferably clamped to the body in order to avoid creases in the combination, which may be uncomfortable during the descent. Please note that the access and return steps are made in swimsuit. For the most bashful of us, you can come with small shorts that you will put in the bag or into the can.
Closed shoes that can hold the foot (like sneakers or hiking shoes). We advise not to come with water (or canoe) shoes because usualy they are not very solid and they do not hold the foot. As one feels always more comfortable in his/her own sneakers, we do not provide shoes for the canyon.
A plastic water bottle or a strong water bottle of at least one ½ liter for two people. Even if the canyon is practiced in water, it is necessary to drink !
A lanyard for the eyeglasses (sunglasses are useless in the canyon).
Energy bars, to avoid small hungers.
A SOLID picnic! Avoid tomatoes, peaches, yoghurt, … The cans carrying meals are often thrown from the waterfalls and fragile things may not appreciate / survive.

Avoid sunscreen. It is useless in the canyon because we wear an integral combination, and sunscreen pollutes the water of the river.
Camera. If you bring your own camera, you are solely responsible for it. We can not be held responsible for any loss or break.
Provided gear
Your instructor will provide you with all the equipment required for the good practice of canyoning. This is why you will be equipped with:
A harness with a double lanyard and a protective layer for the buttocks to allow you to move safely and slip down the slides.
A 2 pieces neoprene suit. 5 mm thick, it will protect you from the cold, but also from minor complaints during your movements in the rocks.
A helmet to prevent bumps in case of involuntary slidings.
Neoprene socks. To keep your feet warm.
A waterproof can and a canyon bag, to carry your picnic and your water.
Individual: 65 €
Group: 60 €

Price per person. Group rates from 6 people.
Discount for companies, collectivities or events (bachelor parties …) on request.
Canyoning is a "risky" activity; you must warn us for any recent or previous health problems when booking or before departure.
The practice of canyoning is subject to weather conditions, Gecco Aventure as well as the monitor reserve the right to cancel the exit if weather circumstances do not allow it to take place with the maximum security. For reimbursement, please refer to the general conditions of sale.

Pictures taken during the outing can be used for commercial purposes by Gecco Aventure, unless otherwise indicated by you.

Included in the service :

Supervision by a professional instructor, meeting legal requirements.
Equipment complying with EPI standards
Individual Accident Insurance
Pictures of the outing (subject to camera availability)
Not included in the service:

Transport to the place of the activity
Food

The appointment with your instructor will be at 8.45 am on "Les Rivières 0,3" parking, in Pied de Borne (48 800).
"Les Rivières 0,3" Parking, Pied de Borne (48000).
From Les Vans : turn right direction "Gravières", after the bridge turn left direction "Sainte Marguerite la Figère" and keep on this road for 17 kms. Once in Pied-de-Borne, before the bridge, turn right and follow the direction "Les Rivières 0,3". Go straight until the parking.
Schedule 1h15 from Vallon Pont d'Arc, 50 mins from Joyeuse and 35 mins from Les Vans.
Warnings: Please pay attention to parking and drive slowly when crossing the villages.
We suggest NOT to use your GPS because of poor satellite reception.
Also, caring about the planet, prefer carpooling! We can help you car-sharing with the other participants of your outing.