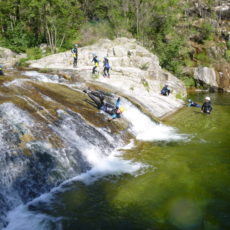 Bas Chassezac Canyon «Family» | Half Day
A little paradise between Ardèche and Lozère, the Bas Chassezac aquatic hike will know how to please all the members of the family, from the smallest to the oldest. From 6 years old. Ideal for discovering canyoning in family, this course, suitable for children (from 6 years old) and families, is...
From 40€/pers.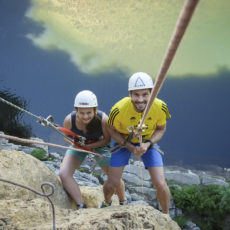 Casteljau Via Corda 
Not far from the village of Les Vans in Casteljau, Ardèche, on the limestone cliffs of the Bois de Païolive overlooking the Chassezac river, this via-corda route offers many surprises in the wonderful setting of the Chassezac gorges. From 8 years old.
From 35€/pers.