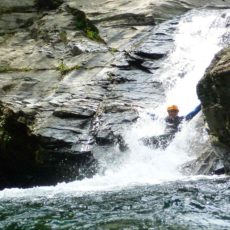 Roujanel Canyon
Perfect for discovering the canyoning activity, the Roujanel Canyon is a very beautiful and uncrowded course and with an accessible level to all. Very deep in the upper part, there is no obstacle on the rope, it is exclusively punctuated with jumps (never obligatory, from 2 to 9 meters), slides,...
From 60€/pers.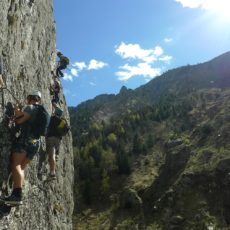 Via Ferrata of St Christophe en Oisans
Located in St Christophe en Oisans, in the heart of the Oisans mountains, above the Vénéon river, this Via Ferrata is the most alpine we can offer. Ladders and walkways await you along this major route along the cliffs of the Vénéon valley. A good plan to cool off...
From 54€/pers.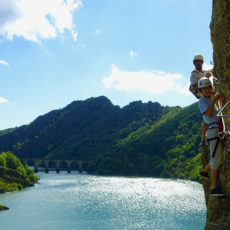 Villefort Lake's Via Ferrata
Located on the granite cliffs overlooking Villefort Lake, on the border of Ardèche and Lozère, the Villefort Lake's Via-Ferrata is undoubtedly the most varied and playful course of the region. Facing Castanet castel, this Via-Ferrata runs along the cliffs on either side of a small canyon. During this half-day, you...
From 40€/pers.